this is my trip plan to north Italy. Here is general Daily program plan
approximate sunset in August is 21:00
General time plan
7:00 wakeup
8:00 breakfast
9:00 start/departure from the hotel
9:00 17:00 trips of tours including light lunch
17:00 heading towards the hotel of the day
coming early to the hotel for preparations the lunch of tomorrow, preparation to the pastime in the night. Including rest before night entertainment.
as you can see there is enough time for rest and taking the trip easy not too difficult for every age. you come to the hotel early in daylight and you have time to plan the next day as well as rest before going to entertainment at the evening or night.
i planed everything in advance before coming to italy. all the hotels ordered by the internet. we were 3 couples driving in van. all the men had a driving license so they took part of the driving. i really think that the plan was perfect.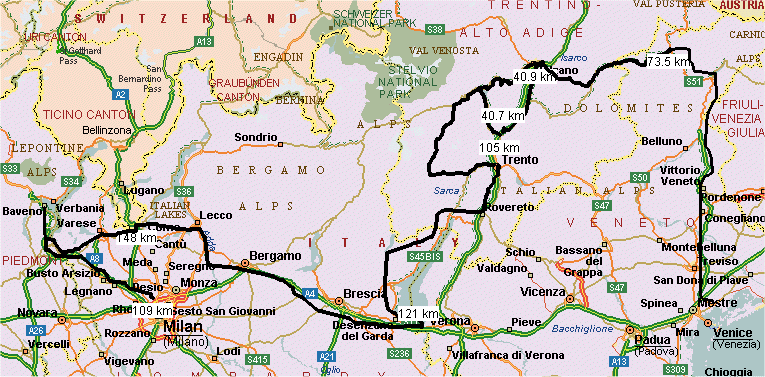 Read More About Italy Travel